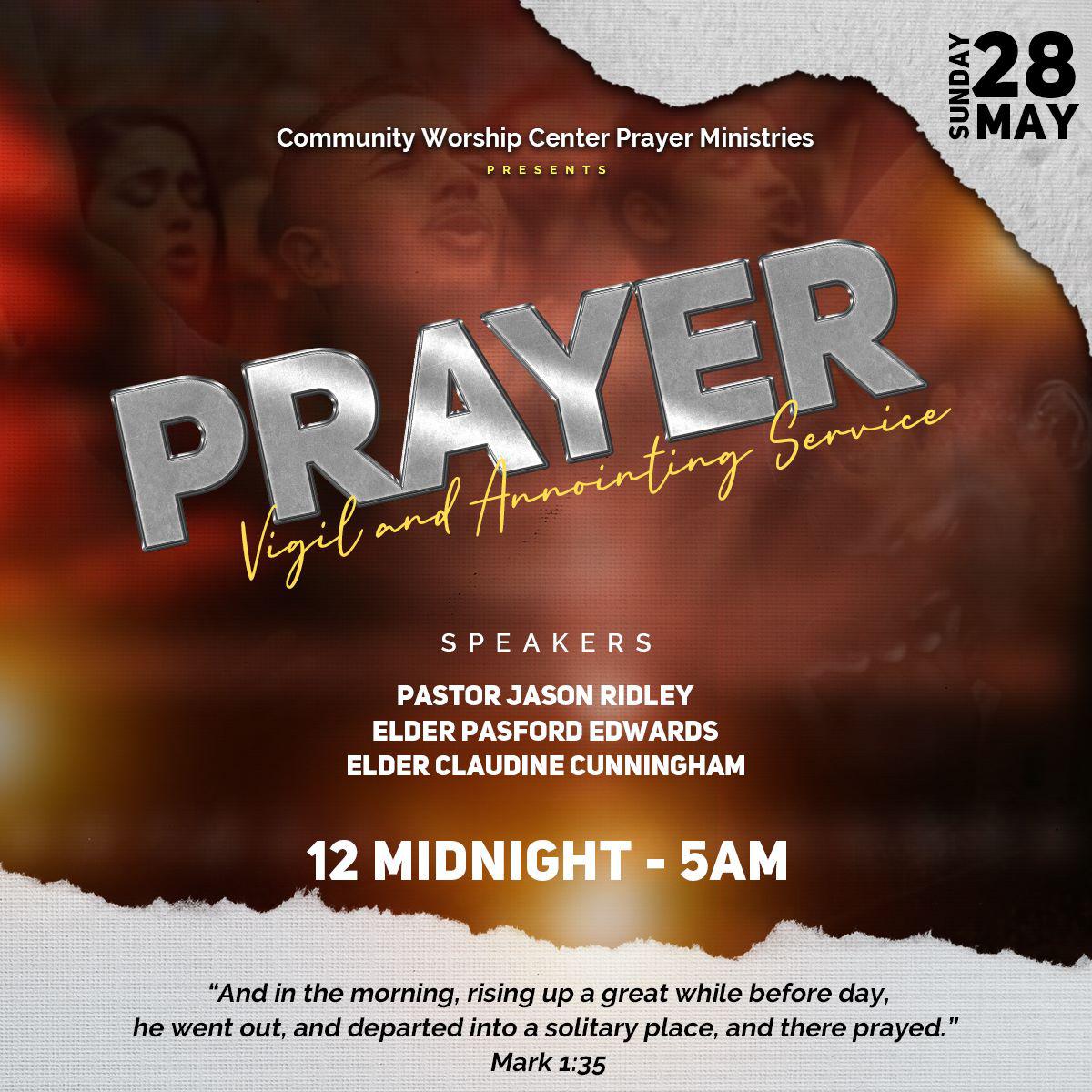 Prayer Vigil & Anointing Service
Join us for a night of prayer, worship, and anointing on May 28th, from midnight to 5am! We'll have dynamic speakers, biblical discourses, and plenty of time for prayer and reflection. Don't miss our anointing service, where we'll ask for God's blessings and guidance.
As Mark 1:35 says, "Very early in the morning, while it was still dark, Jesus got up, left the house and went off to a solitary place, where he prayed." Let us follow Jesus' example and come together in prayer and worship. See you there!